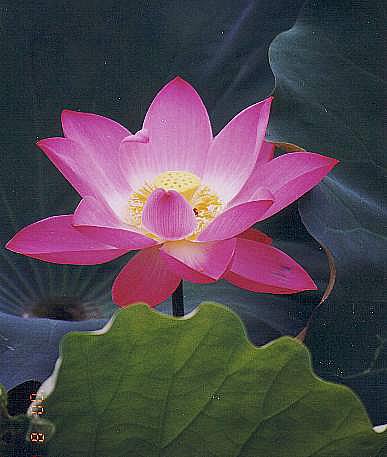 Lotus Tarot ~ A Place Where You Can Find Truth.
Lotus Tarot is an online, discreet & anonymous way to find Guidance, Support & even Answers to those Questions which keep adamently appearing in your mind.
Gemtigerstar is a psychic professional tarot reader living in Ireland, a place of ancient Myth & Magic.
Each client has thier own energy, which I attune with to produce the cards, then I read the cards as the cards present themselves to me, in relation to the clients needs, I shall not read any two readings the same, as I do not subscribe to the 'in the book' theory of; 'this card means that' and so forth.
How Do I Get A Reading?
You can retrieve a reading in 1 of 3 ways:
1. Email
2. By Phone
3. By Post
Once you have looked over the site, simply go to the Contact page to make a booking...
Choose the type of reading you would like...
Then book by email leaving a Name, Date of Birth & Question...
Next Step: Click on the 'Buy Now' button...(This facility is currently for PayPal, if you do not have a credit card, contact me for further assistance)
Within 24 hours you will have a response, if not your reading complete if by email!
Who is Gemtigerstar?
Dorn Simon ~ 37 ~ Pisces
Mummy to two crazy felines & a fish.
I also do divination using The Ogham Alphabet & Treelore. This being an Ancient Druidic Practise.
Contact me below (Want To Know More?) if you would like a reading of the Ogham.
List of Decks

The Enchanted Tarot Deck
The Ryder-Waite Tarot Deck
The Thoth~Alistair Crowley Tarot Deck
The Celtic Tarot Deck
The Mythic Tarot Deck
Make A Booking
You Are Guaranteed A Full Reading

A Full reading can take anything from 45 minutes to 90 minutes.
This is not lost at Lotus Tarot.
The exact same methodology applies with the added benefit of all the information coming to you...
Email & Postal is a long written interpretation of your reading.
By Phone, is the same as if you were to avail of a Tarot Line service, only less expensive!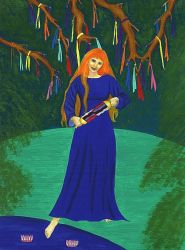 Card XIV Brigid ~ Temperance ~ Glastonbury Deck
In Every Deck I own, work with or have seen...Temperance has always appeared as one of the most elegant and fiery of females~
Want To Know More?