Shopping Section
Welcome to Nifty Thrifty Gifty Shopping... The Perfect Place to Find Great Products

Hi
Here is my e-store Nifty Thrifty Gifty Shop
This is for items of Brand New, New, Almost New & Used conditions.
Also it ranges in a variety of Products.
It will feature:
CD's, DVD's, Audio Tapes, Video Tapes
Books, Readings, Art, Wood Carvings (Handmade)*, Ogham Staves (Handmade)*
Oils, Cremes, & Herbal (Handmade)* Products
The odd Garment, Footwear, Headwear
* = Adorn Magickal Goods
Hope you enjoy & tell all your friends... As if you have requests or requirements, we could make this a joint success.
Gem
You Ready To Shop? Get Ready, Steady, Gooooo
March Merchandise

1) Music Of The Elements CD Collection ~
This 4 CD Set of Ambient, Inspired by the Elements, Relaxing Sounds & Composed Music, is ideal for relaxing at home, in the bath, or using in meditation & pathworkings. Each CD is approx 60 mins in length, giving you at least 24hrs of Bliss. (Condition: New)
25 Euro
2) Pagan Paths (Vols 1-4) ~ Kate West ~
This 4 Audio Cassette Set is tuning into Air, Fire, Water & Earth, written & narrated by the well known High Priestess & Author Kate West, will leave you floating in a trance whilst being guided through pathworkings by Kates mezmorising voice, those who love her writing style will find her voice just as alluring. (Condition: As New)
15 Euro
3) A Guide To Shiatsu ~ VHS ~
This video gives a overview & basics look on how to administer Shiatsu on ones self, it is not a complete How To but will teach you some basic uses. (Condition: New)
10 Euro
4) Hocus Pocus - Tatiana's Book Of Spells
This slightly airy fairy book, is actually possessing a few interesting items wrapped in a purple velvety cover, very useful for the beginner. (Condition: As New)
10 Euro
5) Handmade Ogham Wooden Staves ~
These staves will be handmade & carved using corresponding Treelore Woods & Ogham Alphabet. Examples are, Alder wooden stave with alder signature in Ogham, or you may wish to request your name be carved, then it would be in what wood you request & your name in Ogham.
12 Euro Each
Be Sure To Check Back
For
April's Spring Shower Sale....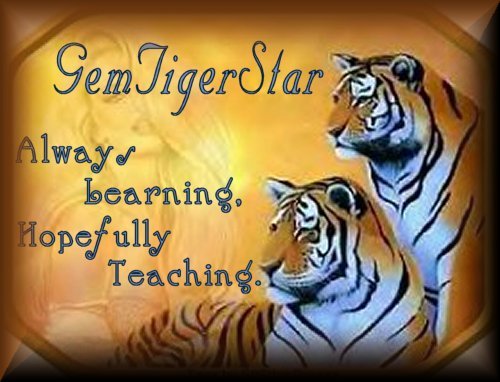 Thank You For Your Time & Business ~ PayPal To Be Added Shortly

How To Pay? Have A Comment?

Send me an Email I'd love to hear from you!
Place Nifty Lotus in the subject line so I dont miss your mail!
Have Some Items You Wish To Sell? Contact Me For Use Of This Page

It wont cost you anything... I shall list whatever you are wishing to sell.
WITHIN REASON OF COURSE! (Visions of nasty things for a second!)